United Mutual Insurance Company was chartered with the Department of Insurance in 1886, and this is our 135th year in business. Our original charter was Farmers Albion Mutual Insurance Company.
"Insuring the good people of Southern Illinois for more than 135 years."
We serve the good people of Southern Illinois with their Property and Casualty needs. We look forward to serving your insurance needs, and we want your input as a policyholder. After all is said and done, this is your insurance company and we are here to serve you.
Learn More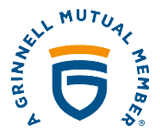 We currently team our policy with Grinnell Mutual out of Iowa. They are one of the leading Reinsurance Companies in the United States. They provide products such as Liability Insurance, Earthquake and Auto coverages.